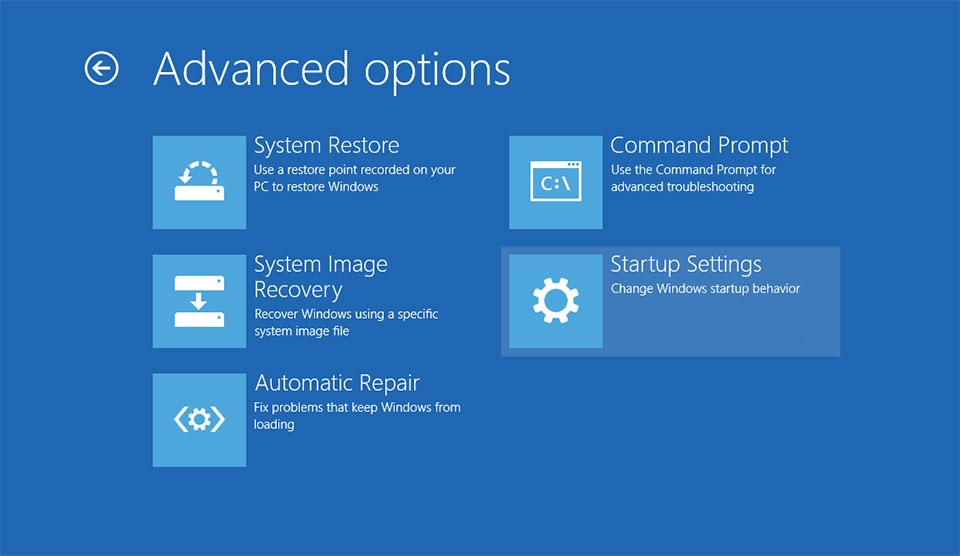 How to Restart Windows in Safe Mode
Safe Mode is a troubleshooting option that limits Windows operation to basic functions. There are two versions of safe mode: Safe Mode and Safe Mode with Networking. Safe Mode starts Windows with only core drivers and services. Safe Mode with Networking starts windows with only core drivers, plus networking support. To start your computer in Safe Mode or Safe Mode with Networking, follow the instructions below:
Starting your computer in Safe Mode is a handy way to diagnose common issues with your PC, including unwanted malware and apps that pose a risk to your security. There are many ways to enter Safe Mode in Windows 10, whether you're booting up or restarting the system.
Start Windows in Safe Mode with networking
At the Windows login screen: hold the Shift key, click Power and then click Restart
Your computer will restart again but this time will load an options screen.
Select 'Troubleshoot' > 'Advanced options' > 'Startup Settings' > 'Restart'.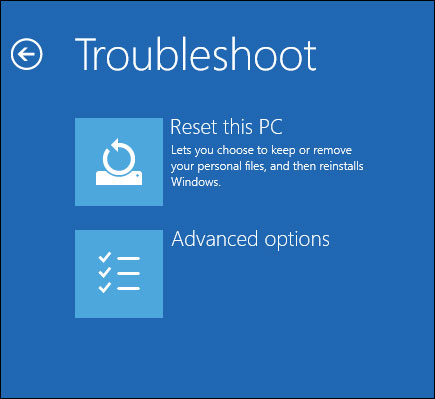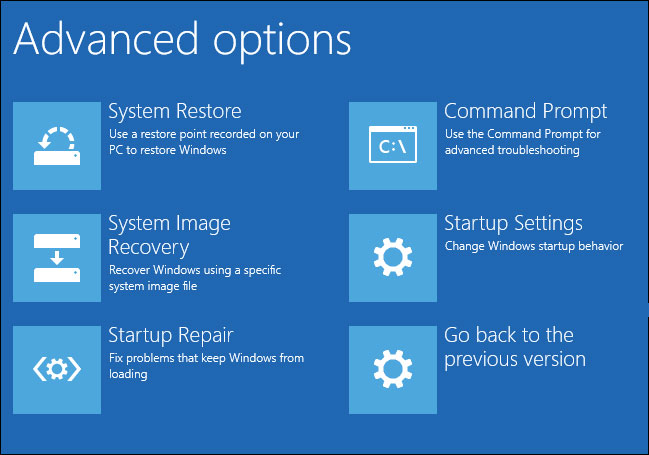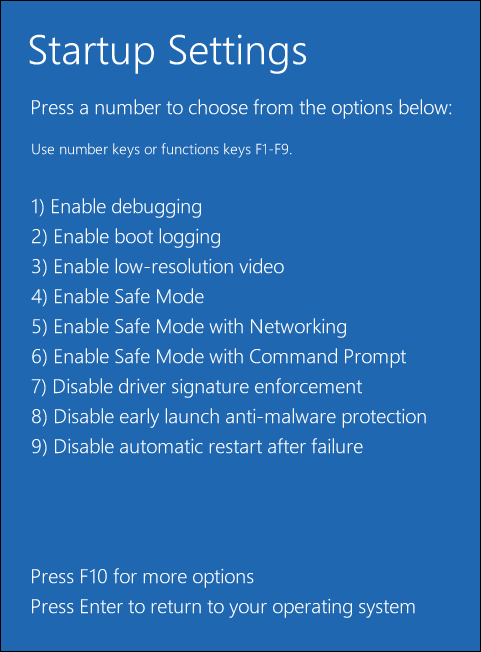 Press 5 on your keyboard to Enable Safe Mode with Networking. Windows will start in Safe Mode with Networking.
You have also alternative options:
Enable Safe Mode
In this mode, the operating system is started with the bare minimum of installed drivers and only the main Windows functions are used.
Enable Safe Mode with Command Prompt
In this mode, the operating system is started in text mode. This mode requires knowledge of computer commands and is, therefore, more suitable for professional users.
If you're using Windows 8, your PC will restart first, and then you'll actually see the same "Advanced Boot Options" screen you're used to from older versions of Windows. Use the arrow keys to select the appropriate Safe Mode option, and then hit Enter to boot into Safe mode.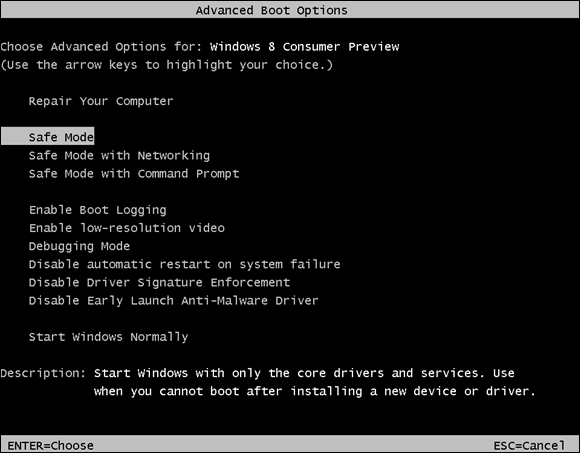 When to boot in Safe Mode
As a diagnostic tool, you typically only need to boot into Safe Mode when you want to troubleshoot a problem with your device or computer. This can come in particularly handy if you've exhausted other methods of fixing common issues with Windows 10.
If you encounter the problem that you've been having when you're in Safe Mode, you'll know that there is an issue with your device's default settings and drivers.
Booting up in Windows Safe Mode allows you to fix common issues – such as malware problems and unstable hardware drivers – without risking your whole system or network.
Another time you would boot in Safe Mode is if you have identified harmful third-party software.
If you need to exit safe mode, simply restart your device, or:
Press the Windows logo key + R.
Type msconfig in the Open box and then select OK.
Select the Boot tab.
Under Boot options, clear the Safe boot checkbox.