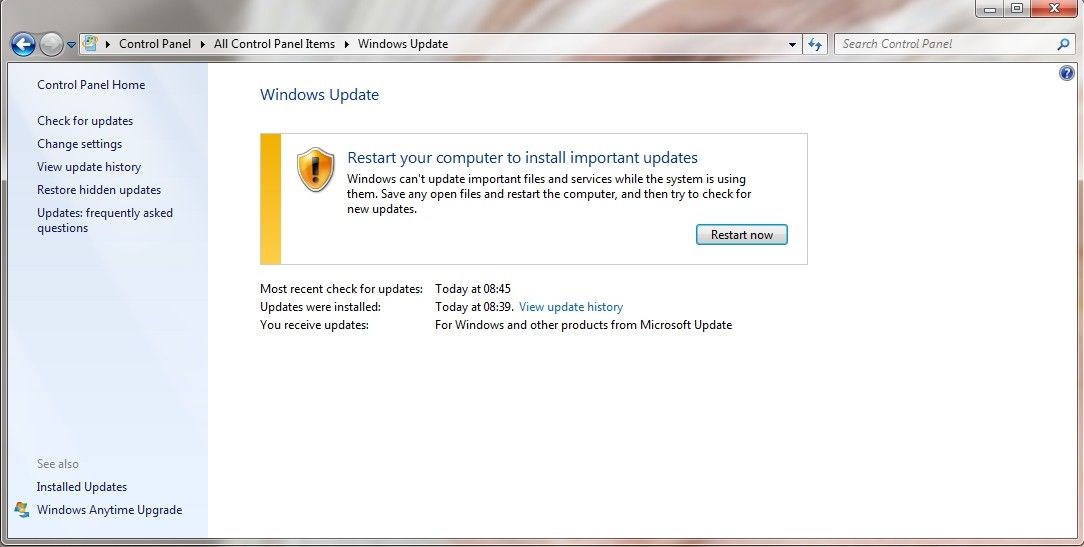 Windows Update kb3058515 Error 80092004
Windows Update kb3058515 Error 80092004 is related to Internet Explorer 11 and is listed as a critical update by Microsoft. It patches a security vulnerability that can allow an attacker to gain control of a host computer. Obviously, this is an important update.
Many users have reported getting error 80092004 while trying to apply this update through Windows Update. On our computers here, we only have one Windows 7 computer that has this problem. The other computers running Windows 7 did not even get this update listed as available in Windows Update.
As of right now, a search for kb3058515 Error 80092004 only leads to a couple of reports of this problem and this article at Softpedia:
You can check for new versions in Windows Update only if you are running Internet Explorer with KB3038314.
At this point, we are pretty sure Microsoft is aware of this issue. We will continue to look for a solution and will update this post when we have more. In the meantime, it is advised to use a browser other than Internet Explorer until this issue has been resolved.