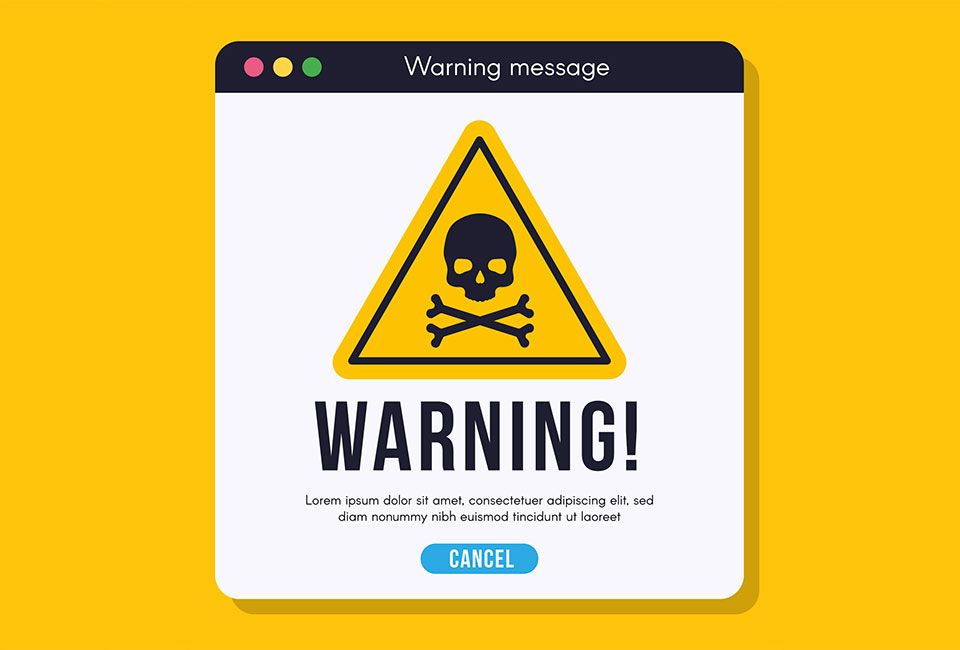 6 Simple Steps to Protect Your PC from Virus
When you're online, it is important to know how to protect your PC from virus, because you expose your vulnerability to malicious viruses that have been growing in virulence and ferocity over the last few years.
Computers are always likely to be targeted by hackers. Viruses of all kinds of target computers and would infect them if timely action is not taken. Threats always exist, for any computer in any part of the world. So how can you protect your PC from viruses and online attacks?
According to CNN nearly 1 million new malware threats are released every day.
A virus is a computer program that can copy itself and infect a computer.  Viruses can be transmitted through internal networks, the internet or through a USB drive.  Here at the shop, we have encountered jobs where the virus was hiding in a client's external USB drive the whole time.  As soon as they get their clean computer home, they get the virus again.
Malware is programming that is intended to disrupt or deny operation, gather information or gain access to system resources.  Many anti-virus programs do not have the ability to detect and remove malware.
There are simple steps you can take to protect your computer from viruses and malware.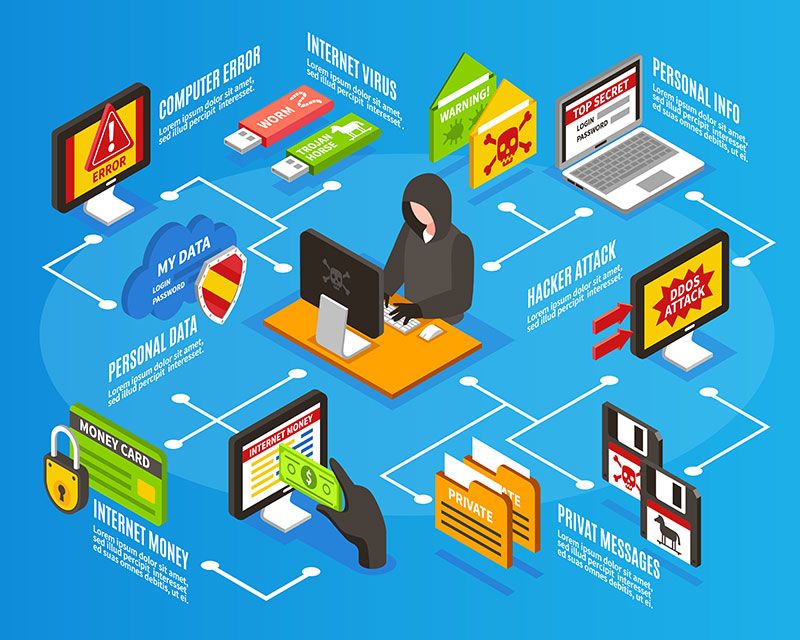 Best Practices to Protect Your Computer From Viruses and Malware
Be careful when clicking on the links within emails
Although a good antivirus keeps a tab on your emails, you should take proactive measures to protect your PC from viruses.
Never open any attachment unless you know who it's from and why they are sending it, no matter how urgent or appealing they might make it sound. According to Microsoft, around 45% of windows viruses take place through this source. Be sure to recognize the source and URL of the link before clicking.
An example of a recent attack, there was an instance of a malware attack send via email in the form of fake speeding tickets that wanted recipients to click on a link and pay their fines.
Create strong passwords
Passwords are one of the most critical part of your security. You have to be very careful while creating passwords. Create passwords that are difficult and too complicated to guess as that's the way to enhance the security and avoid any intrusion into your system.
A good way to create strong passwords is to come up with passphrases; a combination of alphanumeric and special characters to create longer (at least 8 characters), a nonsensical string of letters.
Consider using a password manager like Dashlane to keep all those passwords straight.
Install an antivirus software
Antivirus software is the first step to protect your PC from virus and virus attacks and ensures the best virus removal. We need antivirus programs to scan our computer and all its files, to check external devices against any possible threats, and to protect our PCs from malware coming through the internet.
There is plenty of great working antivirus software available that help you in keeping away and even fighting against viruses. You always have the option to choose free or paid antiviruses programs for the internet and computer safety.
Always go for paid antiviruses programs if possible. They offer higher protection compares to free versions. You should also update your antivirus software regularly. Many brands offer options to automate the update.
Perform regular updates
Software manufacturers usually keep updating their programs and let the customers know about the update. The update of the software is only possible if the user initiates it, so always keep the software updated as the upgraded version comes with bug fixing and solution of many other similar issues.
Other security updates, such as Windows OS updates, should also be carried out routinely to ensure they can fend off latest virus threats.
Always use the firewall
Not all antivirus software comes with a firewall. Those antiviruses that come with built-in firewalls, also block viruses, worms, and other harmful processes from entering your network. Be sure to check and enable the built-in firewall of your operating system.
Using a network firewall can help you layout security policies and regulate what traffic passes in and out of your network. A very important thing to remember is to keep your firewall program always turned on for real-time threat detection and combat.
Additionally, make sure you do necessary security adjustments to your web browser's Privacy Settings ensures stronger security.
Use pop-up blocker
Always use a pop-up blocker for your browser for experiencing a secure online session. The latest web browsers have the capability to stop pop up windows and allow you to maintain security settings for accepting pop-ups. It is highly advised that you not click on links within pop up screens.
Many pop-ups are spywares and adwares that come with malicious payloads and can damage your system. Turn on the User Account Control (UAC) option in your computer to make sure any changes being made in your system requires administrator-level-permission from you.
Got a Big Computer Mess on Your Hands?