How to Scan for Malware in Windows 10
Malware is really popular in Windows OS based machines. There has been a steady increase of online threats and attacks in the last few years. Windows devices are a popular target for malware hackers, because Windows has the highest number of users in the world.
If your Windows 10 computer is performing slower than usual or you are seeing different pop-ups that weren't there before, there is a high change you are infected with Malware.
Malware could be any kind of software that does something without your permission or without telling you it was going to execute a specific action or task.
The term "malware" is an abbreviation of the two words "malicious" and "software" combined.
There are ways you can check have a malware-infected PC. This article will teach you how to scan your PC for malware in Windows 10.
Windows Defender is free and it comes with every Windows 10 purchase. Now called Microsoft Defender is known as Windows Defender before it is an anti-malware component of Microsoft Windows that was first released as a downloadable free antispyware program for Windows XP.
It's simple to use and it offers basic protection.
It works by scanning for threats like adware, spyware, and viruses. Turning Defender on will stop malicious software from doing any significant damage.
Turning on Windows Defender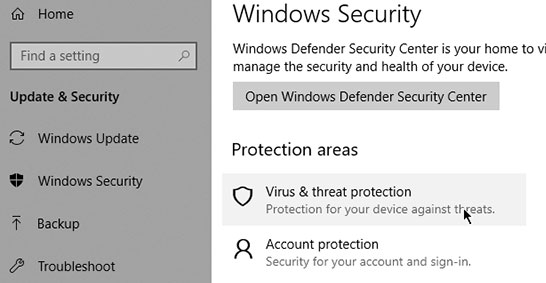 Open Windows Settings.
Go to Update and Security > Windows Security.
Under Protection Areas, select Virus & Threat Protection.
A new window will pop up with a list of security options.
Click Virus & Threat Protection.
Now click Manage Settings under Virus & Threat Protection Settings.
Go to Real-Time Protection and switch it to the on position if it's currently off.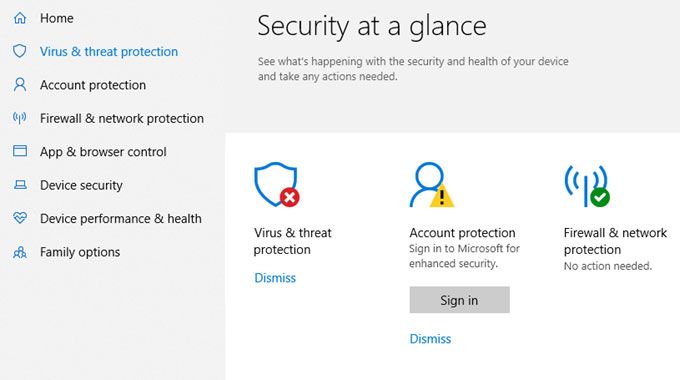 After that, Windows Defender will automatically scan your computer for any threats. The most recent version of Windows Defender is not available on Windows 7 or Windows 8.
Is Windows Defender good protetion?
The defender will be enough for the average user, but not good enough.
You need additional protection and one of the best third-party solutions out there that offer more protection and can be fine-tuned to meet specific needs highly recommended is Malwarebytes Anti-Malware.
Other Ways to Diagnosing Malware in Windows 10
There are a few other ways of diagnosing this threat in a Windows 10 computer. Here are just a few of them.
Safe Mode
Using the Safe Mode. When you boot a PC through this mode, only the essential programs are loaded. Malware is prevented from launching. If your computer performs faster while in Safe Mode, there's a chance that you have it.
To access Safe Mode, go to Start > Power. While holding the Shift key, press Restart. After the computer reboots, you should be able to access Safe Mode.
We recommend you to delete temporary files while in Safe Mode. Go to Search and type Disk Cleanup. This utility tool is free and comes with your Windows. Doing that could possible remove malware and old files.
Using Third-party scanners
You could consider installing one of the many malware scanners in the market today.
In our next posts we'll focus on some of these solutions. Some are free, others are paid with one-time purchases while others are subscription-based.
Browser settings
Malware can make changes to your browser settings. It can change your homepage settings to launch sites that are meant to extract information or display ads whenever you open a browser.
You need to check your settings as soon as possible to prevent browsers from launching annoying sites.
In some situations, you may have to reformat your computers to remove threats. Make sure you back up important files if it's still possible for you to do so.
Go to Settings > Update & Security > Recovery.
Under Reset This PC, select Get Started. You will be presented with two options.
Keep My Files will reformat your computer without deleting your files. Remove Everything will do just that – remove all files.
If you found this article useful, check out related iTechFixes articles, including these: