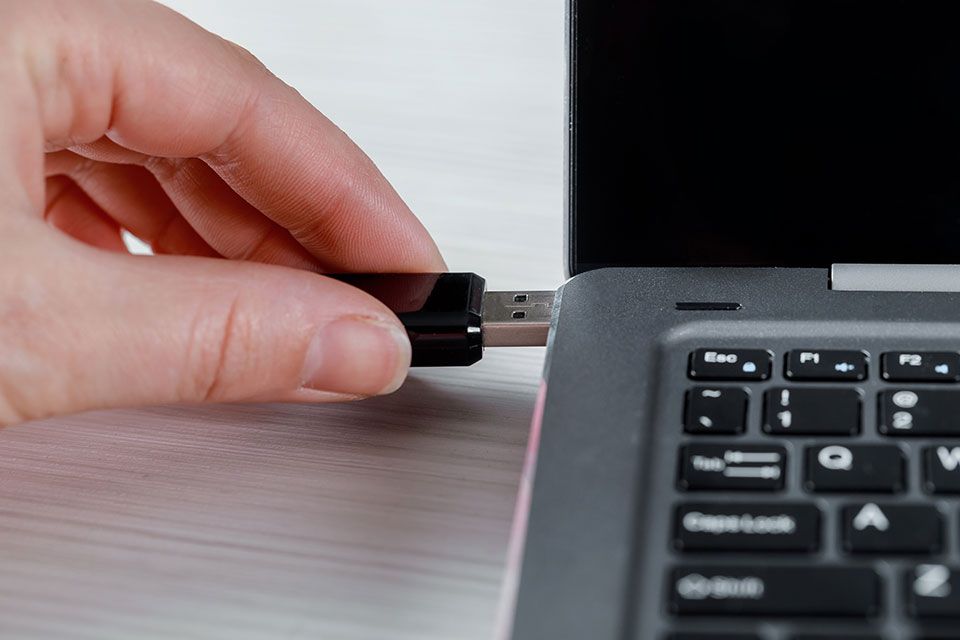 How to Reset Windows 10 Using the Cloud Download Option
The new Windows 10 Cloud download feature resets a PC by downloading a new image from the cloud instead of using the existing files stored on the machine itself. Microsoft says that a local copy cannot always "repair Windows if the installation is in a really bad state or is too corrupted."
"This can be a more reliable way to reinstall Windows and, depending on internet speed, can be a faster as well," said Microsoft's Aaron Lower, Program Manager.
What is Windows 10 Cloud download
You can always download the Media Creation Tool to reinstall Windows 10, this process involves extra steps.
The latest Windows 10 Cloud download option was released last month and offers users the ability to get Windows from the cloud instead of reusing the existing Windows files to construct a fresh copy.
How to reset Windows 10 by using the "Cloud download" feature
Open Settings.
Click on Update & Security.
Go to Recovery.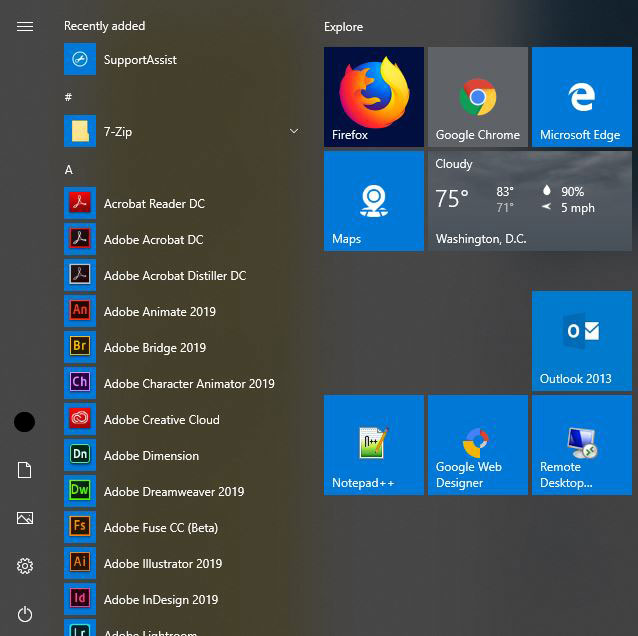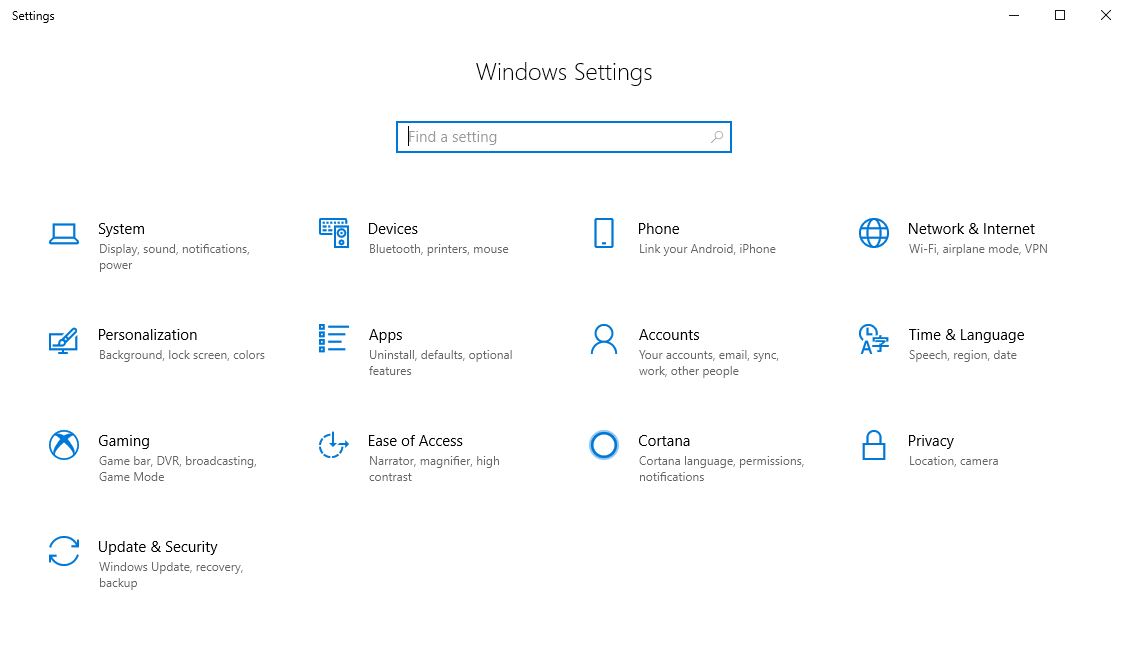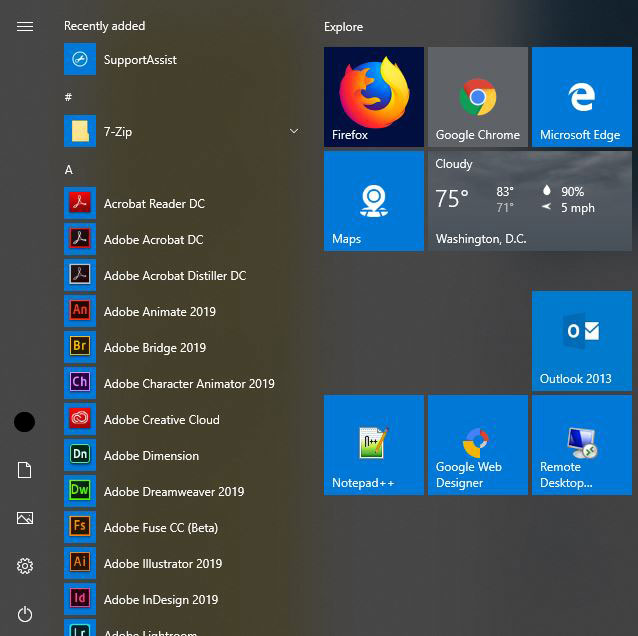 Under the Reset this PC section, click on the Get started button.
On the next screen, you will be asked if you want to keep your files or remove everything.
This where the current Reset this PC option begins the process. But with the new Cloud download feature, after you select whether to keep or remove your files, you will see the following screen to choose if you want to go with Cloud download or Local reinstall (which is the current PC Reset option).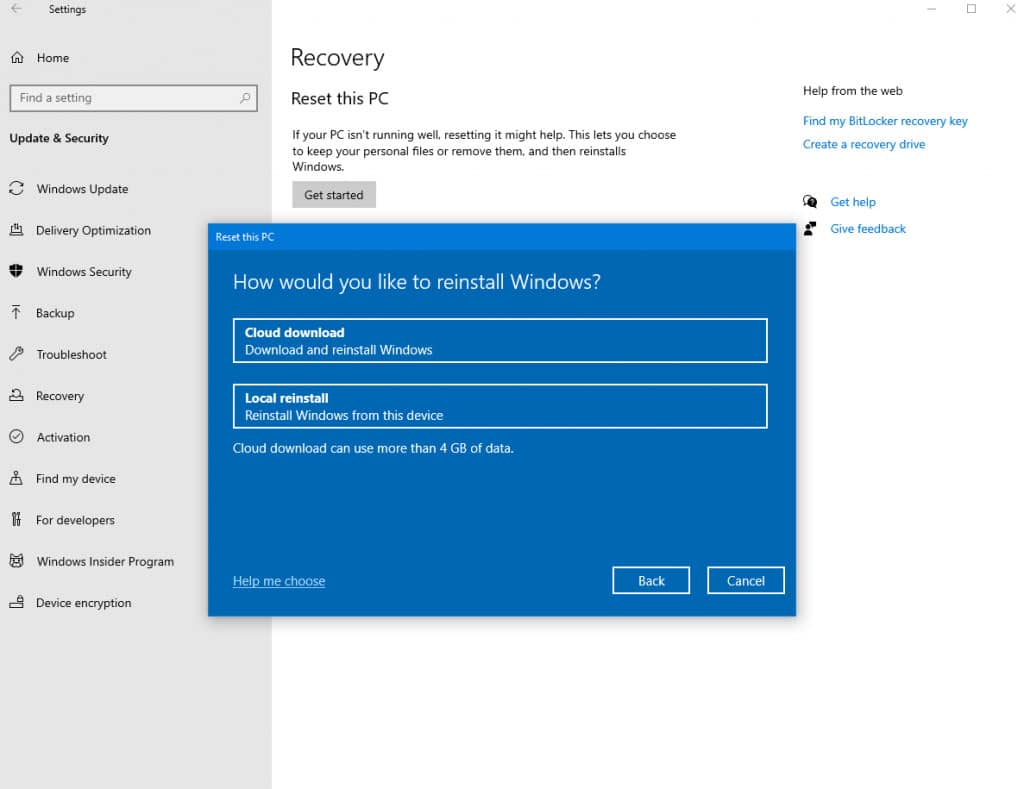 The Cloud download will connect to Windows Update over your internet connection to begin the process.
if your device isn't booting into Windows, you can initiate Reset this PC with Cloud download in the Windows Recovery Environment (RE). You will have to follow this path in Windows RE: Troubleshoot > Reset this PC > Keep my files or Remove everything > Cloud download.
Microsoft added that the Cloud download in the RE may only work with a wired internet connection
You can also access the "Cloud download" option from the Advanced startup environment when you can't start Windows 10 normally.
The new "Cloud Download" feature to reset Windows 10 is available starting Windows 10 build 18970 and later releases.