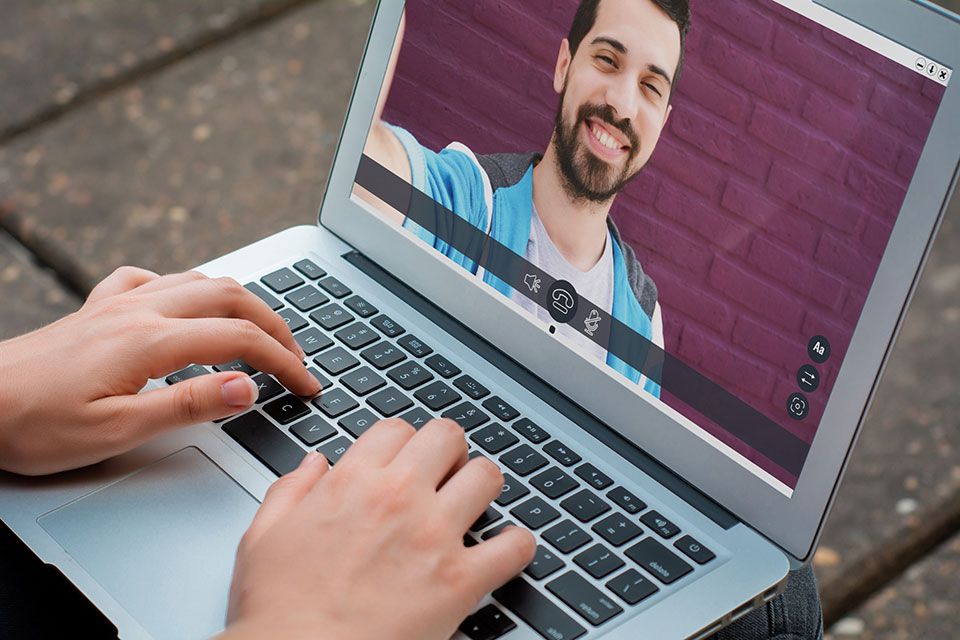 6 Ways to Secure Your Webcam
You need to know ways to Secure Your Webcam because they can be hacked while you are surfing online. In 2014, more than half a million Windows computers were infected with malware that allowed explicit access to a user's webcam and microphone.
Today all laptops come with integrated webcams. They make videos calling so much easier and there's no need to attach a separate webcam.
The problem that comes with a webcam is that webcams can be hacked to spy on you. While you are surfing online, someone on the internet might be spying on you.
Just about everything has a camera on it these days. So how can you help protect yourself against webcam hacking?
Here we put together 6 Ways to Secure Your Webcam:
Even if you do not use the webcam built into the top edge of your laptop screen, how do you know someone else isn't secretly using it to spy on you?
Fortunately, there are some simple steps you can take to make sure that your webcam is secured and can't be hacked.
Most webcams come with small lights that light up when the camera is in use, but if someone has the right tools to hack into your camera, can easily turn that light off as well.
Just cover it up
This is probably the simplest solution in our ways to Secure Your Webcam suggestions. Apply some tape over your camera. When you want to use the camera, peel the tape off and then replace it later. Or instead of using tape, you can just go for a camera cover.
You can purchase that from on Amazon and will cover up the camera lens.
If you're using a separate webcam with your computer you can just cover it up with a cloth.
Change the password
Passwords are usually the weak spot of any security system and webcams are no different. A webcam that connects directly to a wi-fi network will have a video feed and settings page that's protected by a username and password. You'll be surprised how many people don't change these from their defaults.
After reading this you may want to review its security settings and make any necessary changes.
Check for malware
It's a good idea to have an antivirus on your system so it can protect you from malware. You need special software to keep you protected against malware.
Malwarebytes is one of them. It offers smarter protection than traditional antivirus.
Check for permissions
Most browsers will ask for your permission before granting websites webcam permission.
Make sure you check any browser popup, before you click. It might be asking for your permission to access the webcam. Webcams are used for online services such as Google Hangouts and Skype.
Don't click attachments
The most popular form of webcam hacking involves a RAT — a 'remote administration tool' that allows a hacker to take control of a computer and its built-in webcam. RATs are usually installed as part of a malware infection.
Be careful when you're on the internet and don't click on suspicious links and don't download attachments on emails if you're not sure of the sender. This is how most malware is spread.
USB devices have built-in security features that define what can and cannot access them.
Keep your firewall activated
A firewall is a network security system. It provides a wall of defense by monitoring traffic to and from your network. A computer connected to a home network should be protected by a firewall, a piece of hardware or software that acts as an extra safety net by monitoring incoming and outgoing network traffic for signs of unauthorized access attempts.
Most computers come with a firewall, which will prevent unauthorized access to your computer. Keep in mind that you have to turn on the firewalls. If you've never turned on your firewall, here is how to do it:
Apple steps to turn on a Mac firewall. (This works in OS X v10.6 and later.)
Choose System Preferences from the Apple menu.
Click Security or Security & Privacy.
Click the Firewall tab.
Unlock the pane by clicking the lock in the lower-left corner and enter the administrator username and password.
Click "Turn On Firewall" or "Start" to enable the firewall.
Click Advanced to customize the firewall configuration.
You can find other detailed instructions on the Apple website.
If you have a PC, Microsoft has instructions to turn Windows Defender Firewall on or off. Here are the steps:
 Select the Start button.
 Select Settings, then Update & Security, then Windows Security, then Firewall and network protection.
 Choose a network profile.
 Under Windows Defender Firewall, switch the setting to On or Off.
Microsoft offers other details online.
If you found this article useful, check out related iTechFixes articles, including these: