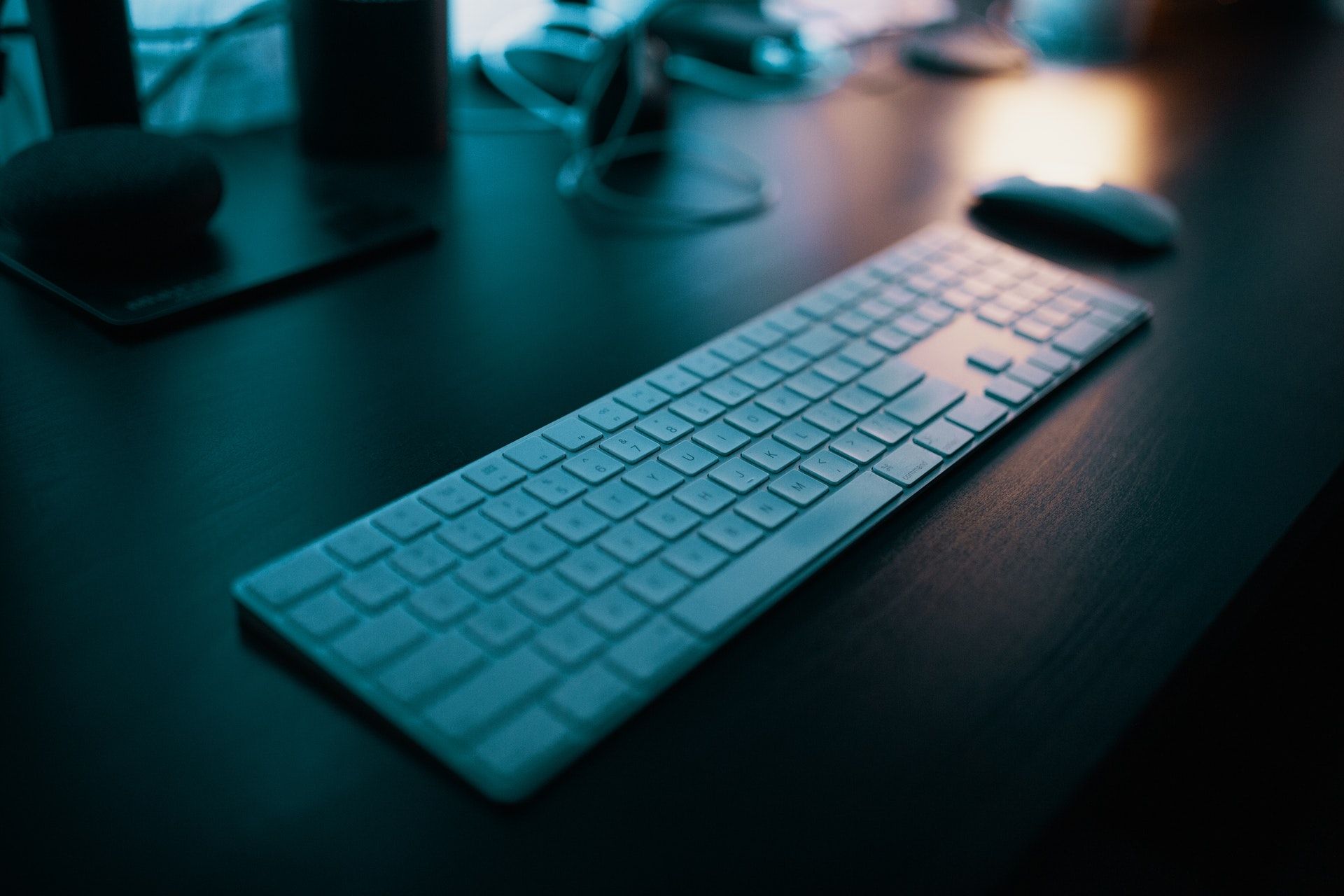 10 Essential Computer Maintenance Tips
We know how hard it can be when your computer starts running into issues. We are often asked what are some basic tips to help keep computers running smoothly. It can be daunting to figure out what kind of maintenance your computer needs.
To help you with these concerns, we created '10 Essential Computer Maintenance Tips'. These tips can be followed by anybody to help keep their computer well maintained for a longer time.
Maintaining your computer is crucial to keeping it secure and in good working condition. The single best way to care for your computer is to provide it with routine care. Good computer maintenance practices will not only make sure your computer is running optimally but will also protect your valuable data from cybersecurity threats.
Based on PC Magazine's analysis, you can expect to pay from about $410 to $2,899 for a new replacement machine.
Using basic software and hardware maintenance will help you to perform and extends the life of your computer.
Here are 10 essential computer maintenance tips to keep your machine running smoothly.
"Your computer is a backup of your soul, a multi-layered, menu-driven representation of who you are, who you care about, and how you sin." – MICHAEL MARSHALL, The Upright Man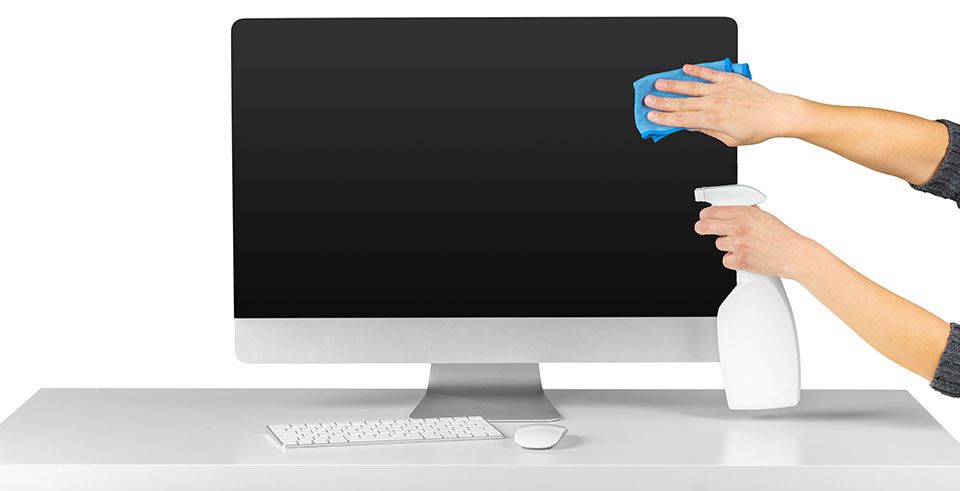 Keep Your Keyboard Clean
if you have a laptop, you need to make sure you're gentle to the screen or the keyboard. You should avoid slamming or punching down on keys with excessive force, as this may damage the sensitive components stored directly below the keyboard.
Keeping your device's accessories and openings clean.
A dirty keyboard at one moment will eventually stop working properly. The same applies for a dirty mouse. A new replacement keyboard costs roughly $20, so buying a replacement won't hurt you, but it's not right to waste that money when you could absolutely spend them on better things.
You can clean your keyboard's surfaces using a damp, lint-free cloth. Don't spray water directly onto the keyboard or allow water to pool anywhere on it. The same way you can clean your mouse's accessible surfaces.
To clean harder-to-reach parts of your keyboard and mouse, such as the spaces underneath the keys and the mouse's optical opening we recommend using a compressed air canister. You can get one for $5 or $7 online.
Clean Your Monitor
LCD screens of all kinds are sensitive, so avoid poking the screen too hard or placing heavy objects on top of your laptop. Keeping this safe will improve your computer's health in the long run.
You should keep clean your screen. Follow the manufacturer's instructions for cleaning, and remember to always use a soft cloth or wipes specifically made for electronics.
Dust it periodically with a microfiber cloth. Remove tougher stains with LCD screen cleaner, which should cost you no more than $6 to $10 per can.
Keep Food and Beverages Away From Desktops and Laptops
Don't eat or drink over your desktop or laptop!
It's easy to eat your lunch when you're working. A single spill of coca of water is enough to destroy a keyboard, and a high-volume food build-up could wreak havoc on its internal components.
Back Up Your Data Regularly
It's a good idea to backup all files so if something happens to your computer you can easily recover the files. External hard drives are the popular choice for backing up photos, videos, and other files. Software-based backups are also useful and allow you to go back in your workstation PC's timeline in case of a glitch.
Tip: Have a good backup as well as multiple backups! Purchase a couple of external hard drives for backing up your computer. On a Mac, the Time Machine program will automatically back up your computer so long as the backup drive is plugged in.
For PC based computers, you can do the same using Windows Backup. If something happens to your computer, you can use the hard drives to recover your data and even upload the data into a new computer if needed. It also is a good idea to look into cloud backup services. You can never have too many backups.
Scan For Viruses
No matter how careful you are when browsing online, or how new your computer is or what operating system you use, it's important to install antivirus software protection. Usually, new computers come with a free trial of anti-virus software, we strongly recommend to purchase that won't expire.
It is very important to have a good antivirus that scans regularly. New viruses are popping up all the time so scanning regularly keeps your computer running properly and its data safe.
It's way easier to catch a virus. One of the easiest ways to take care of your system is to run virus protection and spyware detection software. Those programs will safely run as background processes, protecting your computer whenever you have it on. Every one or two weeks, open up your virus protection software and manually run a full scan for viruses and spyware.
Organize Your Cords
Every time you add a new peripheral to your computer, you end up with more cords. Devices like your printers, scanners, speakers, microphones, and cameras just keep adding more cords. The best thing you can do is to organize and label your cords.
Depending on how loaded-up your power strips and outlets are, you could have a fire hazard on your hands.
You can fixing this is easily by buying an extra power strip or two – you can get power outlet strips for less than $15 on Amazon. Use cable ties or cable organizers ($6 to $14, depending on the type) to hold everything together.
Don't Block the Vents
Make sure where you place your computer (laptop or desktop) has proper ventilation. Cooling is extremely important for the internal components and a clean computer will increase life expectancy. There is a chance that your computer is very dusty.
If it's possible to elevate it to ensure good airflow on both sides. For laptops, one important thing from our Computer Maintenance Tips is to maintain a clear workspace free from the clutter that could obstruct airflow – for instance, papers or books. Periodically check that the fans are working as well.
No matter what kind of device you have, maintain adequate ventilation and reasonable climate control.
Perform Regular Software Updates
Software updates keep your PC running smoothly. Updates generally contain fixes for bugs and glitches as well as enhanced security features.
Avoid Extreme Temperatures
Moderate temperatures of 68 to 71 degrees Fahrenheit are ideal temperatures for computers. Avoid leaving your laptop in a hot car or cold, damp basement for instance.
Run Computer Maintenance
On a PC, defragment your computer regularly and clean the registry. Scans and updates are also necessary.
If you're forgetting small tasks like these, set a recurring calendar reminder every month.
If you want to learn more about Computer Maintenance tips and not only about your system, check out some of our other blog posts.
Got a Big Computer Mess on Your Hands?
Get  professional computer maintenance
If your computer has suffered a liquid spill or is showing signs of deep-down dirt – like overheating or sticking keys, a more thorough cleanup computer regime may be in order.
It may be safer for your machine and your sanity if we clean your computer thoroughly from the inside out.  Call for a quote on a deep clean computer clean up.
Make Computer Maintenance part of your routine.  A clean computer just works better!
Please fill out the following form so that we can be started fulfilling your internet, phone, or IT needs.
Protect your investment and your data with monthly computer maintenance
Monthly computer maintenance
Do it Yourself or call us to schedule these types of maintenance for computers: