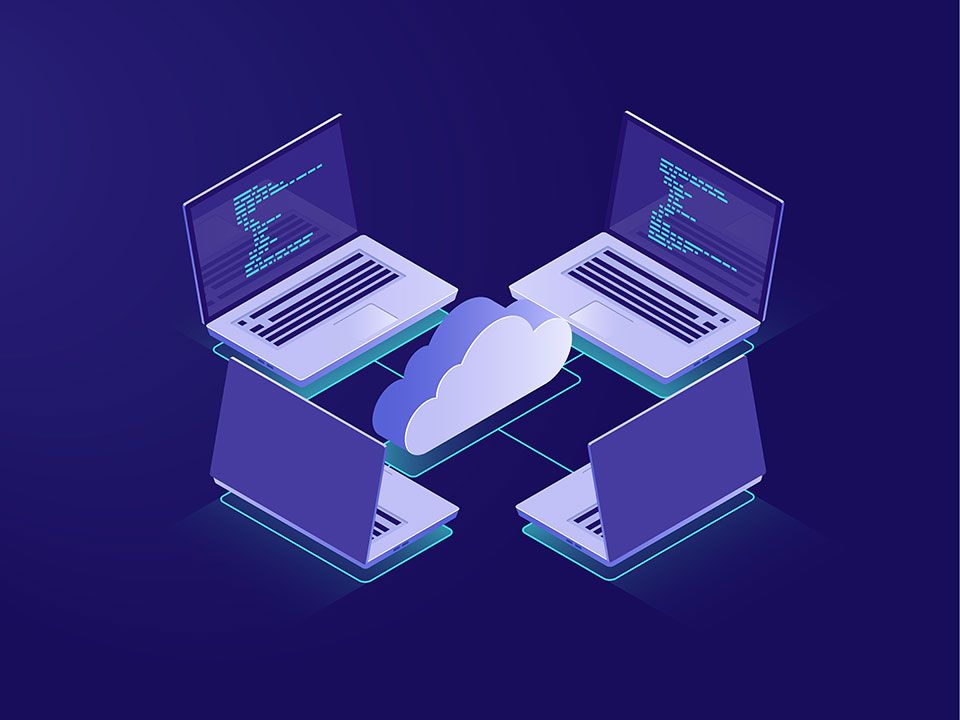 5 Best Online Cloud Backup Services in 2019
Online Cloud Backups are a must for any computer. There are different reasons why backing up your data and keeping it in your home may not be the best option. For example, someone breaks in and steals your PC and your backup, a fire burns your home.
Your backup will be gone. The safest place to store your digital information is the cloud.
According to Domo, people generate 2.5 quintillion bytes of data single day. That's a lot of informations, high-definition movies, photos, posts, etc.
When choosing Online Cloud Backups Services, be sure to check their company's website and read its privacy and data security policies.
The normal way people were doing backup in the past was by back up all the data to an external drive or local network. These local backups are great for quick restoration. But they can be exposed to same threats as your computer does – malware, hardware failure, accidental erasure, fire, theft and etc.
The best online cloud backup services copy your entire data over the internet to remote servers at diverse locations. You'll be able to conveniently access these secure off-site backups at any time from any place and restore them easily in just two clicks.
Of course, the best is always to do both – local and cloud backup to be doubly safe.
What if you use Dropbox, Onedrive or other storage services?
In general, Online Cloud Backup Services and synchronization services like Google Drive, One Drive, Dropbox are useful, but they are just storage services where you can store your data and access it from anywhere. They do not automatically back up your computer's content. The best online cloud backup services back up all your data at scheduled intervals.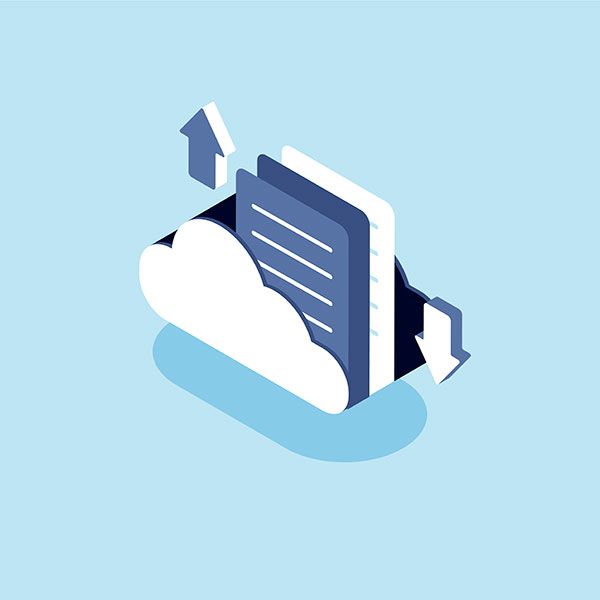 What to look for in a cloud backup service?
If you're looking for a cloud backup service, you'll want to check for these features:
Backblaze offers a lot of useful features, including unlimited storage combined with fast and reliable backups, all at an attractive price. For many, this is an ideal online backup solution – just a few clicks and the service is installed and backing up your computer.
This price-per-computer includes unlimited data, so you never have to worry about upgrading or running out of space.
Visit the Official Backblaze Site to sign up or to learn more.
Strengths:
Inexpensive
Fast
Simple
Good restore options
Weaknesses:
Only one computer per account
No backup for mobile devices
Your files are decrypted before a restore
Modified and deleted versions are only kept for 30 days
IDrive ranks among the very best online backup providers. It offers many features, decent pricing and speeds, and the ability to backup an unlimited amount of devices.
You can back up all of your Macs, PCs and mobile devices to the cloud.
iDrive is also more configurable than Backblaze, if you like to tweak your settings.
Visit the Official iDrive Site to sign up or to learn more.
Strengths:
Inexpensive plans
Multiple computer backup
Mobile device backup
Dropbox-like sync
Acronis is one of the best backup services out there today, Acronis True Image offers a wealth of features and amazing speeds.
It can backup your data, but it also provides migration, cloning, replication and hybrid backup.
Visit the Official Acronis Site to sign up or to learn more.
Strengths:
Fast backup
Global server network
Desktop & mobile backup
Private, end-to-end encryption
Disk imaging & cloning
Hybrid backup
File archiving
File syncing
Ransomware scanning
Blockchain fidelity checks
Tool library
Weaknesses:
No two-factor authentication
No Linux support
No courier service
Could be better value
Carbonite offers ease of use and unlimited backup for one device. However, slow backup speeds are a big concern.
Completing your backup will take a lot of time because Carbonite is among the slowest services.
Incremental backup and bandwidth throttling are available, and the software is more configurable than Backblaze.
Visit the Official Carbonite Site to sign up or to learn more.
Strengths:
Unlimited backup
Backup by file type
External hard drive backup
Courier recovery service
Strong privacy
Private encryption
Weaknesses:
Slow
Could offer better deals
No monthly subscriptions
Limited mobile backup
No versioning for macOS
Cloudberry Backup is very different from all other backup providers in that it allows you to store files on a cloud storage system of your choice, and provides an easy to use interface to manage all your backups.
CloudBerry is not a cloud backup solution, but a backup control center that works with cloud storage providers.
Visit the Official CloudBerry Backup Site to sign up or to learn more.
Strengths:
Lots of features & option settings
Strong security
File, image & hybrid backup
Works with many providers
Server backup
Weaknesses:
No attached storage space
Complex
No mobile app
Having a backup strategy and secure implementation can be critical for keeping continuity with your business or home files. A catastrophic loss of data could completely destroy your company, especially if it is a small business.
If you found this article useful, check out related iTechFixes articles, including these: