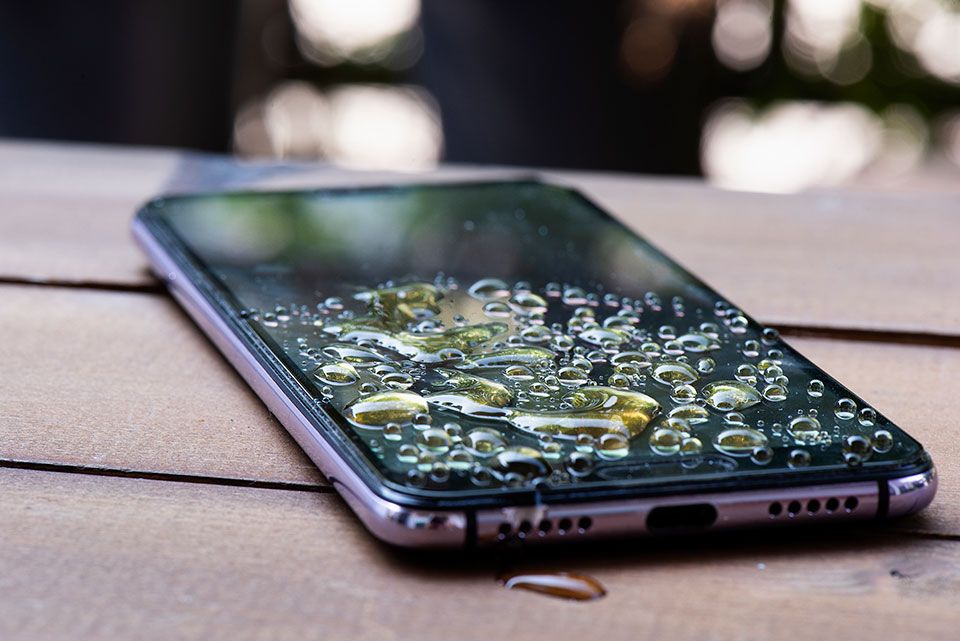 5 Tips About What To Do When You Get Your Phone Wet
It is important to know what you can do when you get your phone wet. Typically dropping your smartphone into liquid or have it washed or wet in the rain voids the manufacturer's warranty automatically. Today, most phones have indicators that change colors when wet. If your phone is covered, you can file a claim.
July is the month of the year when are most insurance claims are filed for device water damage.
Here's a list of what you should do in order to avoid the need to repair or replace if your phone got wet.
Turn it off immediately!
You need to turn off your smartphone immediately if it's still on.
It's very important – even if your device is still functional, you need to turn it off and take the battery out to get the water out. If you don't do anything, your phone can have real, irreversible damage soon.
Liquid damage repairs are expensive, and sometimes even repair won't be enough and you'll need to get a new one. Even if it was working fine after taking a quick bath, if there's water trapped inside it'll die over the next few days.
Take the battery out.
If possible, open the back and remove the battery, SIM card and microSD card.
Unfortunately, some of the smartphones especially, iPhones don't make it easy. If you can't take the battery out easily you can skip this step or if you are brave enough you could follow this guide on how to open it or take it to a repair shop.
If your phone is Samsung or another type of smartphone, it's probably pretty easy for you to pop the back cover off of your smartphone.
This step is very important because the water that get trapped inside a phone, can't get back out. It will never evaporate and you'll start getting a corrosion.
Wipe it down.
Once you've taken the battery out, take out any other types of cards or chips that you can (SIM card for example) and do what you can to dry them. That includes using paper towels or tissues for those nooks and crannies and shaking all that water off and out of your phone pieces as best you can.
You may want to consider using a blow dryer – you can, but be careful! That heat can damage exposed components, so use it with caution.
Leave it out to dry for a little while
Depending on how wet it gotthis can range from a few hours to a few days.
If you dropped your smartphone in a lake and it took you ten minutes to find it – you'll probably need to leave it out for several days, and even then, there's no guarantee that your phone will work. Sometimes the damage is irreparable.
If you dropped it and pulled it out within a few seconds, there's a solid chance you only need to leave it out for a few hours, but if it took you minutes you might need to leave it out for days if you did a really good job cleaning it out.
Turn it back on – maybe charge it back up!
Leaving it out to dry for a few days is the last step – and then you'll just have to hope for the best. Put your battery and SIM card back in etc. and try to turn it back on.
If it doesn't turn on immediately, plug it into a charger and see if your phone needs a charge. Give it a little time on the charger.
You may have seen on the web for moist phones or heard about a friend who tried one. For instance, putting it in a bowl of uncooked, or even cooked rice, is supposed to help. It doesn't, it's just a waste of good food.
If you like this article go ahead and check out our Mobile category for more tips and tricks.