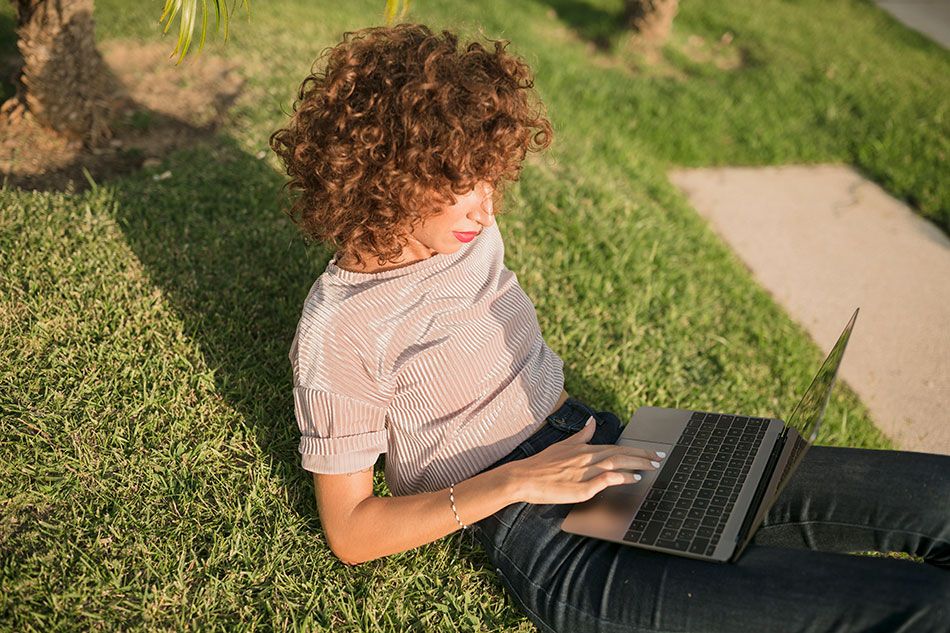 Top tips for extending the battery life of your laptop
If you are traveling or away from a power source, it becomes necessary to conserve your laptop battery. Even the most expensive batteries just don't last long enough.
This tutorial will provide you with a list of suggestions to help you optimizing, improving and extending the battery life on your Windows 10 laptop or tablet.
How to extend the battery life of your laptop
1. Choose a Power Plan that Saves More Energy
A power plan is a collection of hardware and system settings that manages how your computer uses power. Power plans can help you save energy, maximize system performance, or achieve a balance between the two.Selecting to use the Balanced or Power saver power plan can help extend your PC's battery life.
Balanced – Offers full performance when you need it and saves power when you don't. This is the best power plan for most people.
Power saver – Saves power by reducing PC performance and screen brightness. If you're using a laptop, this plan can help you get the most from a single battery charge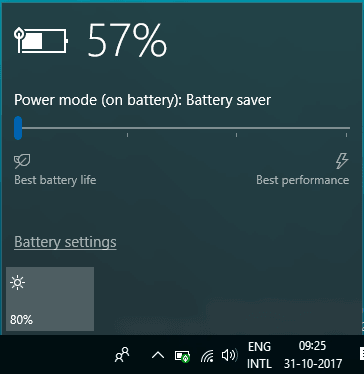 2. Use Lower Power Mode Level
The Windows performance power slider enables you to quickly and intelligently trade the performance of your system for longer battery life. Setting the power mode level to Battery Saver or Better Battery while running on battery power can help extend your PC's battery life.
Battery Saver – helps conserve power, and prolong battery life, when the system is not connected to a power source. When the battery saver is on, some Windows features are disabled, throttled, or behave differently. Screen brightness is also reduced. Battery Saver is only available on DC.
Better Battery – Delivers longer battery life than the default settings on previous versions of Windows. Available on both AC and DC. In some cases, users will see this mode labeled Recommended, rather than Better Battery, in their slider UI.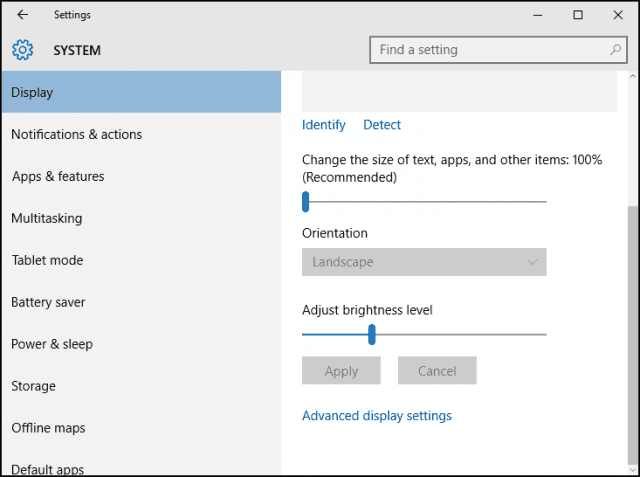 3. Reduce Screen Brightness Percentage Level
A brighter display uses more power, which reduces battery life. You can reduce the screen brightness to the lowest percentage level (ex: 50%) acceptable to you while running on battery power to help extend your PC's battery life.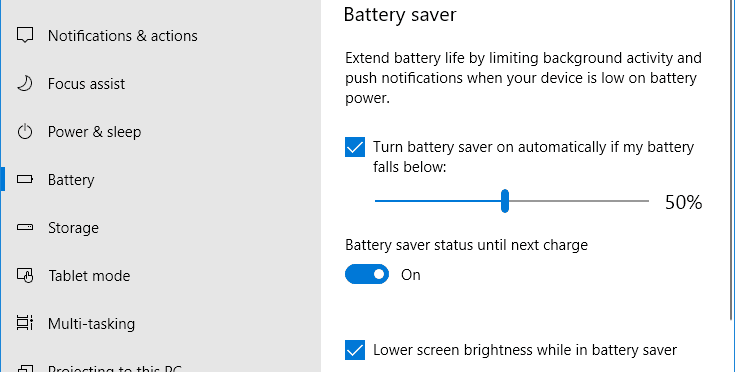 4. Turn On and Adjust Battery Saver
Battery saver extends battery life by limiting background activity and push notifications when your device is low on battery. When battery saver is on, your PC temporarily turns off some things that use a lot of power, like automatic email and calendar syncing, live tile updates, and apps you're not actively using.You can check the Turn battery saver on automatically if my battery falls below box, and adjust the slider to the battery percentage level you want to have battery saver automatically turn on whenever the battery falls below this level.
To turn on battery saver now and leave it on until the next time you plug in your PC, turn on Battery saver status until next charge.
You can also check the Lower screen brightness while in battery saver box to automatically lower screen brightness while battery saver is on.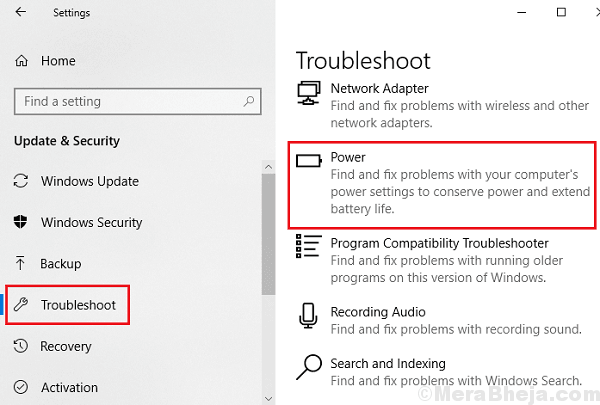 5. Run the Power Troubleshooter
The Power troubleshooter will automatically find and fix problems with your computer's power settings to conserve power and extend battery life.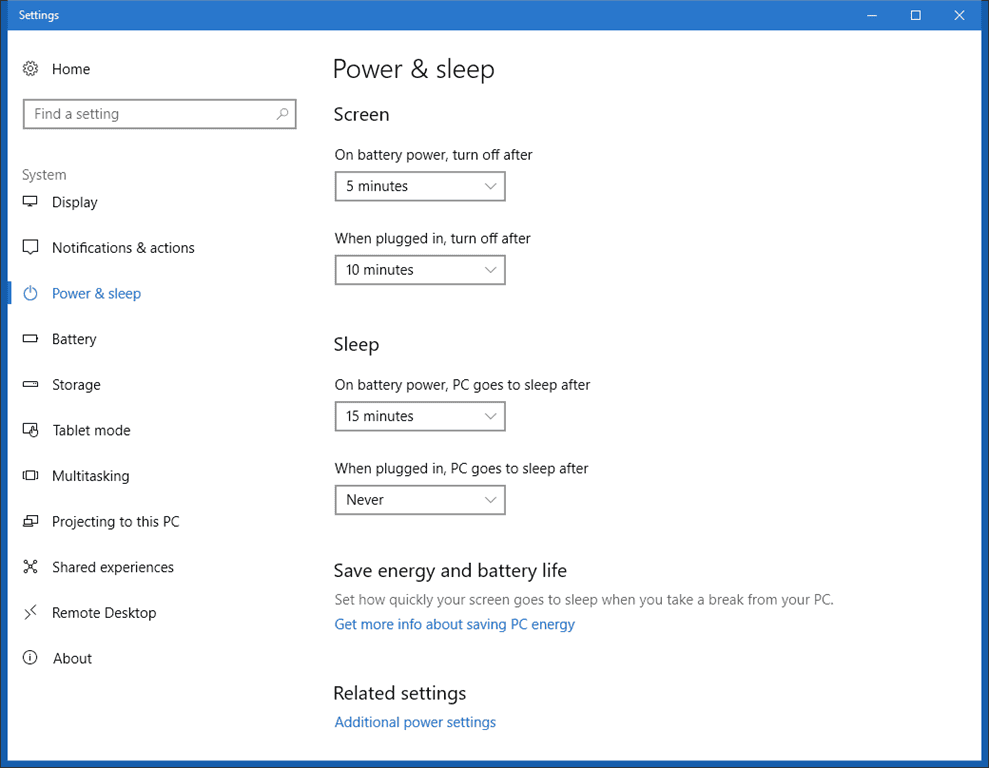 6. Reduce Time to Turn Off Display when on Battery Power
You can specify how long your PC is inactive before the display (screen) automatically turns off. Using a shorter duration will help extend your PC's battery life.

7. Reduce Time for when PC Sleeps when on Battery Power
Sleep uses very little power, your PC starts up faster, and you're instantly back to where you left off. Using a shorter duration will help extend your PC's battery life.You can use sleep when you're going to be away from your PC for just a little while – like when you're taking a coffee break. If you are going to be away from the computer for a long period of time, then it would be better to turn off the PC instead.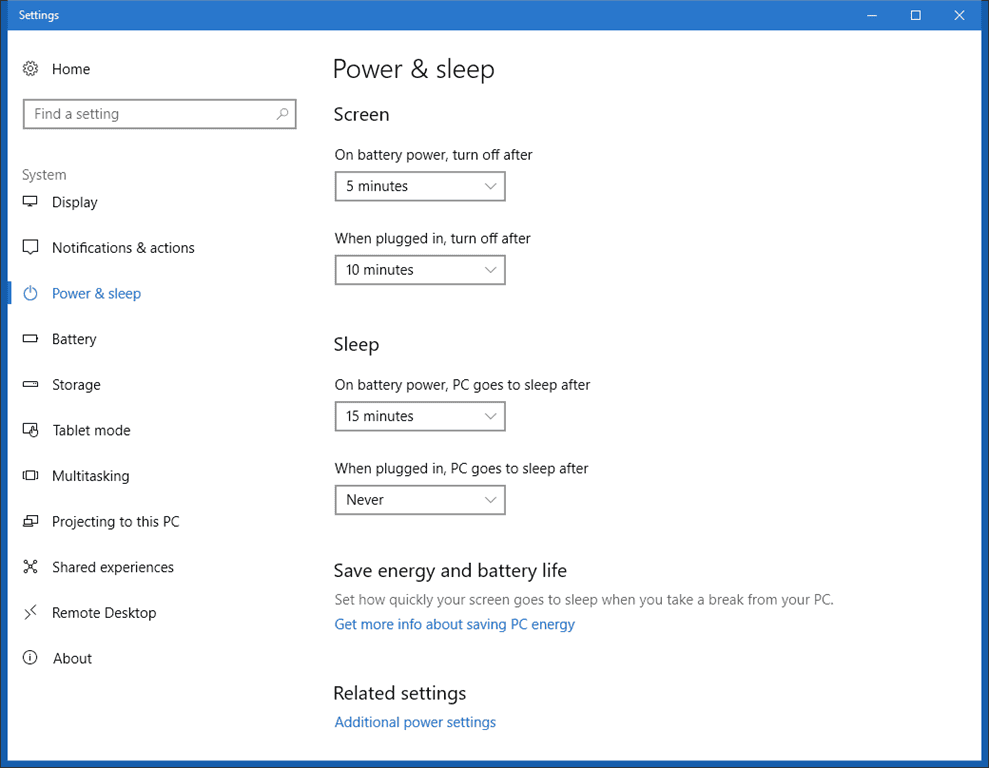 8. Manage Battery Usage by App
Get the most out of your PC's battery by choosing which apps are okay to run in the background. See which apps are affecting your battery life allows you to see a list of apps and how much battery each one is using relatively. This can help you choose which apps to allow (the ones you care about most) versus which apps to disallow (the ones you care about least). Select an app from the list, and then clear the Let Windows decide when this app can run in the background check box. (Note that some apps can't be changed.)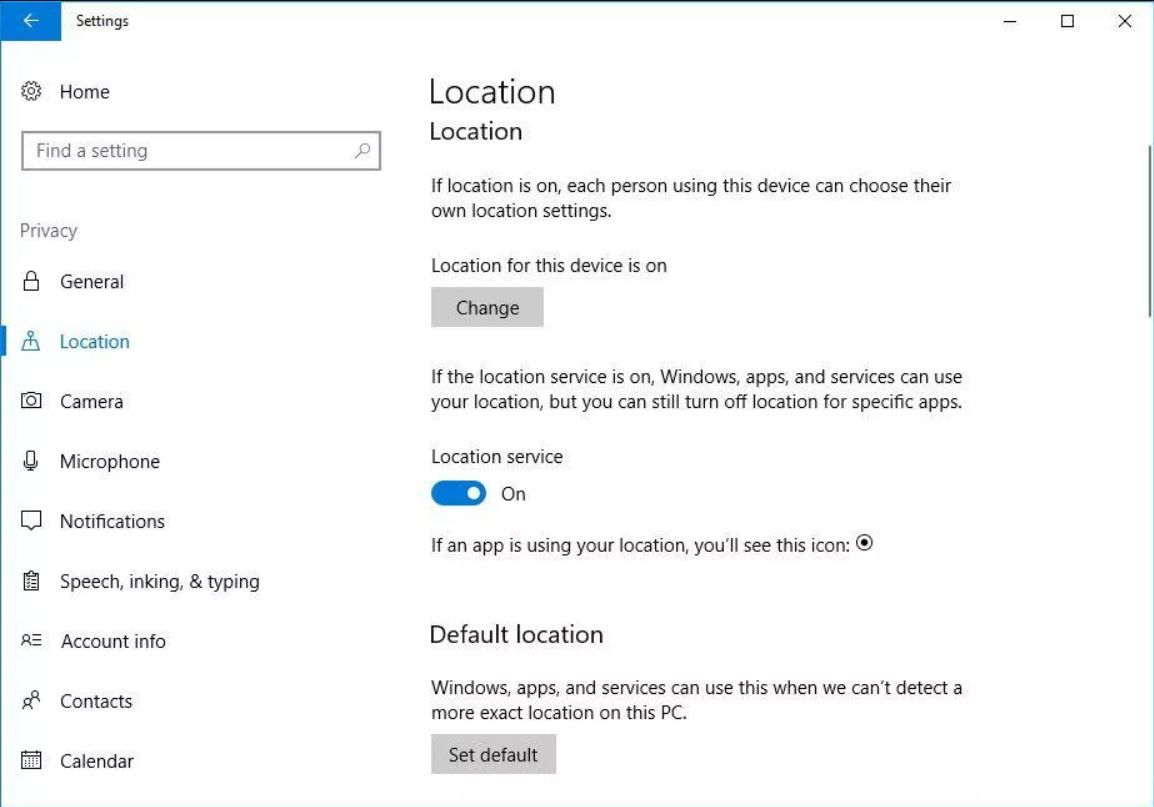 9. Turn Off Location Service
Many Windows and third party apps and services request and use your device location information to provide you with convenient services, such as maps to help you get where you're going or a list of restaurants near you. Windows location settings give you control over which Windows apps can use your device location and location history information.Turning off the Location service can help extend your PC's battery life.
10. Unplug Your Unused Devices
If you have devices or accessories connected to your PC that you don't use, turn off your PC, unplug the devices, and then turn your PC back on.
11. Disable Indexing when on Battery Power
By default, Windows will use the index when searching to give you faster search results. If you like, you can enable a policy to pause indexing when your PC is running on battery power to conserve energy, and automatically resume indexing when your PC is running on AC power next.
12. Use Longer Interval to Sync Email
Increase battery life by changing how frequently your PC syncs email by selecting a longer interval to download new content.