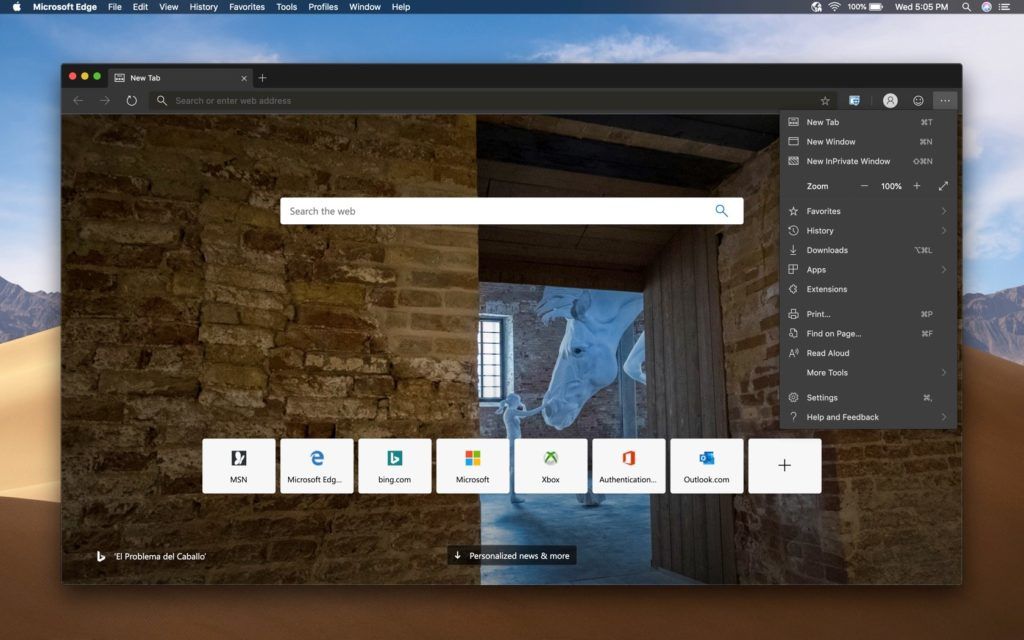 Microsoft Edge now available for macOS
Microsoft has announced that Mac users can now install version of Microsoft Edge by downloading from the Edge Insider website. This release brings dark mode to users on macOS
The majority of the features in the Windows 10 version of Edge will also come to Apple's OS, with the exclusion of IE mode.
Microsoft is also bringing features only for macOS users, such as support for the Touch Bar on the recent MacBook Pro models.
The browser is based on Google's open-source Chromium rendering engine, which also powers other popular browsers like Chrome, Brave, Opera, and Vivaldi, among others.
The browser was originally released only for Windows 10, but even it was bundled with every Windows 10 installation, Edge never managed to gain more than 4 or 5 percent market share, falling significantly behind Chrome and hanging in the same territory as Opera and Safari.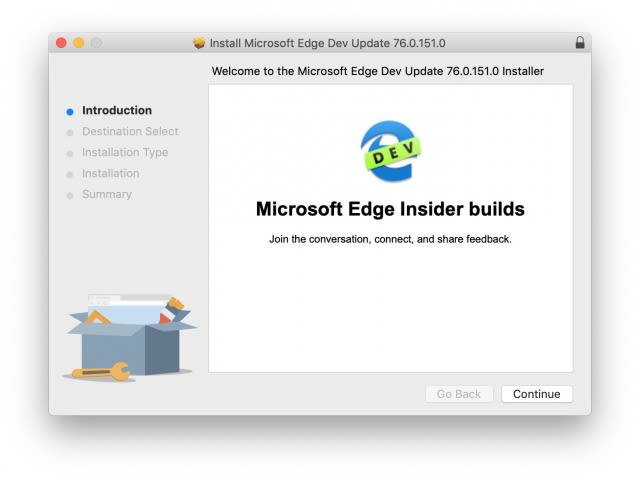 Microsoft had to make some changes and updates to suit the Mac environment and make the move to macOS as seamless as possible.
The interface matches the macOS UI design – fonts, navigation bars, and menus to mimic other Mac apps, trackpad gestures and hotkeys, preliminary support for Touch Bar.
It is Microsoft's first web browser for macOS since Internet Explorer for Mac received its last feature update over 16 years ago in July 2003.
Microsoft will continue to improve the look and feel of the browser in next releases. It is also encourging users to share their feedback.
Using the Microsoft Edge browser on the Mac is the same as any other Mac app, as it installs into your /Applications folder.
Microsoft Edge for iPhone and iPad is also available too, so if you enjoy the browser on one platform you might also want to use it on other devices too to sync all of your data between those platforms and browsers.