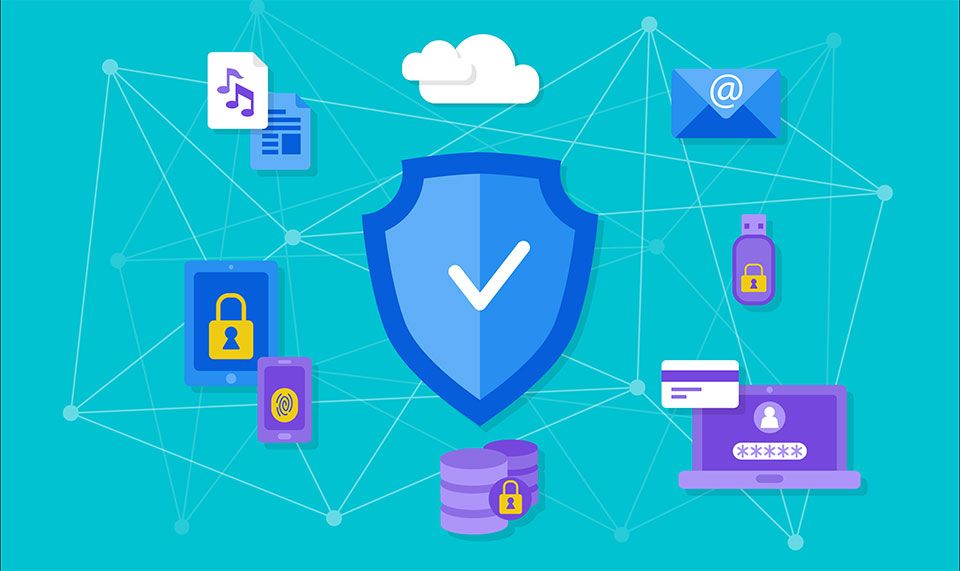 Best Premium Antivirus Software 2019 for PC
In today's internet connecting world you MUST protect your computer, laptop and any internet-enabled devices from any viruses and hacker attacks with the best paid antivirus software.
Windows users need a strong antivirus program to protect against viruses, malware, adware, rootkit attacks, to keep their computers running efficiently and to have their online identities safe. The premium antivirus tools have many features like manage mobile devices and monitor a computer's firewall, VPN, software updates and other features, schdueling, etc.

Photo credit: Bitdefender
Bitdefender Antivirus Plus 2019 award-winning product offer one of the best real-world protection, so you can keep doing the things that matter while we handle security. The program does have some weaknesses which include only protecting three devices without additional licenses. Some of the features are ransomware protection and remediation, privacy tools, optional VPN, Safepay.
Bitdefender Antivirus Plus comes with a secure browser that keeps your online banking and shopping transactions safe, and a password manager, which auto-completes credit card details in web forms.
The annual subscription includes automatic upgrades throughout the year for $34.99.
Pros:
Webcam Protection
Password manager
Subscription includes frequent updates
Option for integrated VPN
Cons:
Can be resource intensive
Online account requirement
Unlimited VPN access requires separate subscription.

McAfee Internet Security offers a full suite of real-time antimalware tools, URL blocking, phishing protection, ,malware infections and vulnerability scans.
There's also no built-in ransomware protection, although McAfee does offer a free standalone anti-ransomware tool.
McAfee had one of the lowest impacts on web browsing speed, with an overall performance score of 92%.
McAfee is one of the most respected and trusted brands in the world of antiviruses. The 30-day money-back guarantee, 24/7 support and advanced encryption options on the more advanced products.
Pros:
The McAfee Antivirus is extremely easy to install, use, and change the settings
The level of protection and the rate of virus detection are well above average
The viruses are removed from your device 100%, without leaving any traces
Cons:
Very slow full scan on Windows.
PC Boost web speedup still works only in Chrome
Ransom Guard not so great

Kaspersky offers three antivirus suites—Antivirus, Kaspersky Internet Security, and Security Cloud. All three are among the best internet security apps for Windows 10.
Kaspersky Anti-Virus focuses on providing core antivirus functionality. Features include blocking of malicious URL's via web filtering, antivirus scanning for threat removal and detection, and smart monitoring technology to find malware.
The bundled VPN is only a trial, which limits you to 200MB of traffic, but if you want to upgrade to the unlimited service, it costs only about $32 a year for up to five PCs.
Pros:
One of the best performing security packages

Supremely easy to use

Cheaper than most
Cons:
No bonus features
Kaspersky's full suites offer better value

NOD32 has some of the lowest false positive rates, is lightweight, and is consistently near the top of performance charts.
ESET is one of few antivirus software suppliers, providing inexpensive and at the same time reliable products that are incredibly easy to use. It has automatic social media and e-mails scanning along with protection from fraudulent/malicious/phishing sites.
It offers three plans $40, $50, and $60. The entry-level plan does not include support for personal firewalls and spam filters.
Pros:
A very simple interface even for beginners
Its basic option is a good value for money
A high level of online protection
A free tool for a fast social media scanning
A real-time scanning
A game mode
Options for Mac, Linux, and Android available
Cons:
No free antivirus program (unlike, for example, Avast)
The range of extra tools is limited
Sometimes it slows down a PC
A pack for multiple devices is unreasonably expensive
Malware detection is not flawless

Webroot AntiVirus includes a personal firewall, a tool that is incredibly important for the overall security of your computer, but not often included with bare-boned antivirus programs.
Webroot SecureAnywhere AntiVirus ticks off the right boxes: real – time protection against threats, anti – ransomware, filtering of URLs, real – time anti – phishing, and even a basic firewall.
The firewall monitors your internet connection to make sure hackers, ransomware, or others aren't trying to sneak in through your Wi-Fi.
This antivirus solution is a little tricky to navigate, but it quickly stops 99 percent of malware without causing lag to your computer. It includes a firewall and tools that protect against identity theft.
Pros:
Stops threats fast
Non-invasive
Firewall included
Accurate URL blocking
Cons:
Tricky to navigate
Redirects from dashboard
Limited configurability

Norton AntiVirus is one the most widely used and trusted anti-virus software in the world managing to protect users.
Norton AntiVirus supports malware scans, real-time website ratings, malicious URL blocking, phishing protection, and behavior-based detection.
It efficiently detects and removes viruses, worms, trojans and countless other types of threats automatically, without causing large performance drops on your system. It has its Norton Identity Safe, which is a password manager for the browser.
Pros:
Stays up to date with latest malware threats
Lite on system resources
Affordable subscription
Cons:
Unreliable browser extensions

F-Secure was founded in 1988, and is based in Helsinki, Finland. The company produces security software for home users and businesses, covering the Windows, Mac OS, iOS and Android.
Some of the tools include banking protection for the safest online shopping, and safety tools that are family centered.
There's only one version of F-Secure SAFE available, though the price varies depending on the number of devices you want to protect.
Pros:
User-friendly
Strong value
Mobile device finder
Cons:
Has some false positives
No antiphishing or malicious URL blocking

Comodo Antivirus Software provides reliable protection for your daily use or work.
It is very effective at virus detection, and then keeps them totally isolated with a feature called Auto Sandbox Technology. You're able to run browsers or other legitimate applications in the sandbox, or even an entire virtual desktop
Comodo Windows Antivirus costs $39.99 for the annual subscription.
Pros:
Intelligent protection automatically sandboxes unknown and suspicious files.
Isolation of all suspicious files eliminates the chance of PC contamination.
Easy to use interface lets you install and forget.
Cloud-based scanning delivers superior protection.
Firewall included
Realtime protection
Cons:
More complicated setup
No web filtering
Some features require expert knowledge

Avast has a longstanding, and excellent reputation in the antivirus area, particularly for their free offering.
It also has a paid offering, Avast Pro, which adds more protection, making it a worth considering to upgrade.
Avast Pro has additional features, such as sandboxing of suspicious files, protection from hijacking your DNS, Wi-Fi inspection against wireless poaching attacks, and browser cleanup for unwanted toolbars and malicious browser extensions.
A single Windows PC subscription costs $39.99 yearly, but it can be tried for free for a full 30 days
Pros:
URL protection
Sandbox technology
Password manager
Cons:
Expensive
Password manager features limited.
All security software promises to block online threats, and many of them do so very effectively. However, some are prone to false positives, and that could be dangerous.
Most security publishers offer a premium antivirus products at different prices range.