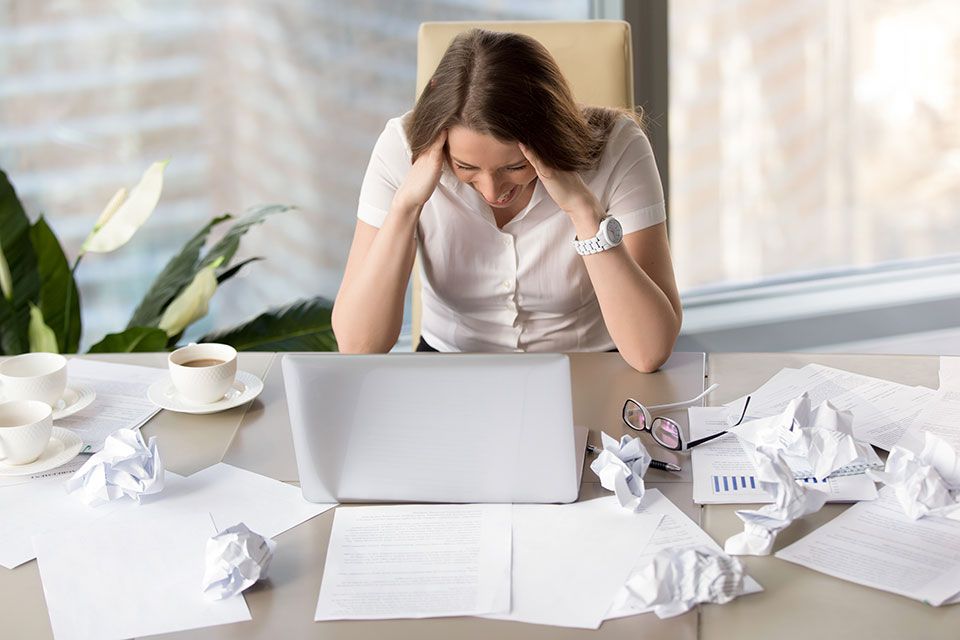 10 Common Computer Problems and How to Fix Them
If you're using your computer on a regular basis, you'll eventually run into some Common Computer problems that need your attention. There are steps you can take to prevent or fix the issues and carry on with your workday.
To make things easier, we've put together this guide to the 10 most common computer problems, and how to fix them.
This could happen only with Windows-based operating systems — DLL error. This means a DLL file is either missing or corrupt. Files ending with ".DLL" are dynamic link library files.
They hold many codes, procedures, and instructions for programs. They exist to tell the OS how to work with certain apps. Several programs can also open them at once, improving memory conversion.
These are necessary system files, and when they're missing or corrupt, bad things happen. This is unfortunate, and common because there are so many of them.
If DLL files are missing on your Windows 10/8/7 computer, the best ways to fix such errors are as follows:
You may start to notice slower performance in applications you use every day. That's likely a problem stemming from your operating system. Typically, this is a result of fragmentation on your system drive
PC owners should regularly clean their registry, empty cache files and update software. Five-year-old machines are typically still in good order if diligent maintenance is done. Disk cleanup and disk defragmentation usually take a few hours and are well worth the down time. The tools needed to check your system (computer management and system performance) are under Administrative Tools.
A hard drive failure can lead to serious problems. Espesially, if the data stored on that hard drive become corrupt or lost forever. Hard drives are easily replaceable.
When it comes to personal documents, photos, and important data regular backups will be well worth it.
It's recommended that you keep backups of your most important files. A hard drive can fail at any time, no matter how old the hard drive is. Failure rates differ depending on the type, capacity, and brand of a drive.
4. Internet Connectivity Issues
Sometimes your computer can have a hard time connecting to the internet. Some of the reasons could be something wrong with your ISP, or internet service provider, or DNS servers you must connect to. Even your local hardware, which includes your router, computer, and network software could be a part of the issue.
If you turn your computer off and back on again and you're still having issues connecting, it may be part of a bigger problem with your router or your computer.  For troubleshooting tips, checkout this guide by Lifewire. If it's still not working, don't hesitate to contact us and we can see if we can solve your connectivity problems.
5. Blue Screen of Death (BSoD)
The 'blue screen of death' is one of the most recognizable common computer problems that can occur, and if you've ever used a PC there's a good chance that you might have encountered a blue screen of death error already. Find out about common ways to troubleshoot blue screen errors.
The "Blue Screen of Death" is a Microsoft Windows-related STOP error and one of the most Common Computer Problems. Usually, it indicates a serious problem, most likely hardware- or driver-related.
Many places offer a list of these error codes for you to look up.
If you press the power button and your computer gives no sign of life and all the lights are off, then the most likely cause is a power supply failure. If you try to charge your computer and still nothing is happening, you may need to get a new battery or even a new computer.
Never trust a computer you can't throw out the window. Steve Wozniak
7. Windows Update problems
It's important to keep Windows 10 updated to ensure that your PC runs as well as possible, whilst also being protected against the latest security threats.
One of the most common problems with Windows Update is when an update fails to install. You will usually see an error message appear explaining that the update has not been successful.
One of the most common reasons for Windows update not installing is incompatible software.
Another reason why a Windows update may fail to install is due to a lack of hard drive space or inconsistence internet connectivity.
Computers are managing multiple processes without you even seeing them and sometimes this could cause to not respond to your actions.
Nine out of 10 times you can fix this simply by rebooting your system.
When your computer cannot find an updated driver, it will lock up and freeze. Hardware drivers should be updated on a regular basis.
If you are experiencing constant freezes, it could be a sign of insufficient system memory, registry errors, corrupted files, or even spyware.
Running system checks in the background will tell you if you don't have sufficient memory in your system for the applications you use.
9. Loud Noises From Computer
At any time, multiple functions and devices can cause noise. For example, mechanical hard drives and optical disk drives, make a specific noise when powering up and when they're in use. Cooling fans can also make noise as they spin. Graphics cards or GPUS also have a fan that turns as they heat up.
Many of these components can make strange noises as they fail or begin to age. If the problem is cooling fans – they are relatively inexpensive and easy to change with a screwdriver.
10. Applications won't install
Another common computer problem that many people face are applications not installing.
There are many reasons why an application might not install on your computer. The most likely of which is that your computer and its software are not compatible with the application or the lack of hard drive space.
Other issues that can prevent installation are hardware failures, storage space, and missing files.
Just knowing these common problems exist is not enough. You must also understand what to do when you encounter one of these setbacks.
You should also check out our best system repair software recommendations that can help you fix these problems quickly and easily.